SEAL Spicy Food Night
Thank you for coming out for this event! It was a huge success, all thanks to you! We hope you enjoyed the taste of Southeast Asia and will continue supporting the events. All proceeds went to the victims of Hurricane Sandy.
ECAASU Early-bird Registration →
Please remember to register for this conference if you are interested in learning about Asian-American issues and have lots of fun while doing so! Our very own Senior Advisor, Tina is co-directing this conference. Our own Aca demic Chair Beatrice is on the fundraising committee. Please come out and support! Register for the 2013 East Coast Asian American Student Union (ECAASU) Conference, which...
Indonesia's Corruption Level Still High →
Despite its efforts to reduce corruption, Indonesia still failed to fare well in Transparency International's international index of public sector corruption. Indonesia was rated at 32 on a scale from 0 (highly corrupt) to 100 (very clean), which put it on par with countries such as the Dominican Republic, Ecuador, Egypt, and Madagascar. The organization's local chapter advised the...
South East Asia: The US-China "Checker Board" →
South East Asia is rarely the first region that comes to mind when one thinks of the influential powers in world politics. However, as history has shown during the Colonial Era, the Second World War, and the Cold War, South East Asia is indeed a region of great significance in the world. Today, both China and the United States are vying to increase their influence in the region, and this has had...
Obama Makes First Presidential Visit to Myanmar →
President Barack Obama made his first-ever presidential trip to Myanmar, during which he encouraged the country to embrace American-style democracy. In conjunction with the visit, the Burmese government agreed to release more political prisoners and sign onto the nuclear non-proliferation standards that the US promotes. Despite significant developments in the fight for human rights and democracy...
Laos Dilemma: Economy or Environment? →
Laos is forging ahead with its controversial plans to build the Xayaburi dam in the Mekong River. This is part of the country's plan to triple hydroelectric production to 9,000 Megawatts by 2020. Laos, one of the world's least developed countries, has very limited natural resources and hopes to improve its economy through hydroelectric power development. However, neighboring countries and...
6 tags
7 tags
9 tags
First Thai-American Elected to Congress →
While Indonesians celebrate the re-election of Barack Obama to the US presidency, Thais celebrate the election of the first Thai-American woman to Congress. Tammy Duckworth, the Democratic nominee for Illinois' 8th congressional district, was elected from the Chicago suburbs. Duckworth grew up in Singapore and also spent time in Indonesia as her father moved around Southeast Asia for jobs....
Bloodshed: Property Rights in Cambodia →
Cambodia's decades-long land tenure issue is finally coming to light following the death of a 14-year old girl, Heng Chantha, caused by Cambodian security forces in Broma. According to the Cambodian government, the villagers of Broma had banded together to secede from Cambodia, resulting in a confrontation between the villagers and the security forces. However, rights groups claim that the...
Film Screening: Trade of Innocents
Hey guys! Check out the final flyer for the film screening! Thank you once again Liga Filipina, CU Bangla, Columbia Child Rights and Columbia University Students for Human Rights for co-sponsoring us! If you have an organization that is interested in co-sponsoring, monetarily or non-monetarily, please contact ssh2138@columbia.edu. Thank you! For more information on Liga,...
9 tags
7 tags
Indonesia's Labor Woes →
Indonesia begins to face skilled labor shortages as it continues striving towards becoming the world's sixth largest economy by 2045. Unless the government and companies begin to invest more in human resources, Indonesia will not be able to sustain the supply of local skilled workers needed to achieve this goal. Some employers are reluctant to invest in human resources due to the poaching of...
Hunger in the Philippines →
Hunger incidence in every Southeast Asian country except the Philippines has decreased in the past ten years. Despite the Philippine economy showing positive growth in the first half of 2012, the hunger incidence, unemployment, and underemployment of the country increased in that same period. This is cause for concern because it results in an unproductive workforce. The government should shift...
SEAL Internship Panel
Documentary: Bonsai People
Debt Relief for Myanmar →
Myanmar's debt issues will be addressed this Thursday when Japanese and Myanmar finance ministers meet with senior officials from the IMF, the World Bank, the Asian Development Bank, and the Group of Seven advanced economies. According to the IMF, in 2010 Myanmar's outstanding debt totalled $5.4 billion. Through this meeting, Japan is hoping to broker a deal to help Myanmar cover about one-fifth...
Taste of the Philippines
Come join Liga Filipina for its first big event of the fall—Taste of the Philippines! Enjoy: -an ALL-YOU-CAN-EAT FILIPINO BUFFET -LIVE MUSIC from The Morningsiders and Jeffers Win -a RAFFLE DRAW FOR EVERY CHILDREN'S BOOK YOU DONATE* Buy tickets ($7) now at Columbia TIC or on their website: http://www.cuarts.com/calendar/tickets Eat, relax, and support child literacy in the...
5 tags
ECAASU Meet and Greet →
Founded in 1977, the East Coast Asian American Student Union (ECAASU) is the oldest and largest Asian American student conference in the country. In February 2013, Columbia will be hosting the 36th ECAASU Conference, which should bring in upwards of 1,200 university students from across the United States. As the preeminent Asian-American student event of the year, the speakers, entertainers and...
6 tags
5 tags
2 tags
3 tags
: SP JOIN MTV EXIT TO HELP COMBAT HUMAN... →
simpleplanmusic: Simple Plan will be hitting the stage at Hanoi's My Dinh Stadium on May 26th, to support the MTV Exit (End Exploitation and Trafficking) campaign, a nation-wide initiative to combat human trafficking through youth engagement, live events and television programming. Human trafficking is a crime…
7 tags
6 tags
4 tags
Why I think its important to watch New Year...
…aside from the fact that I am the President of SEADS and would be really happy if tons of people showed up to this event. — At some point this week, you will probably get a facebook invite to the screening of New Year Baby, or if you read the weekly newsletter, you will find a little blurb describing the event. We'll try to entice you with FREE FOOD, but that might still not...
7 tags
Cambodia Gets Ready to Open its Stock Exchange →
As of April 18th, around the time of the Cambodian New Year, the country will open its stock exchange. While Cambodia's financial state was battered by the Khmer Rouge regime just three decades ago, there is hope that trading will build-up and strengthen economy. While Cambodians have had little exposure to investing in the stock market up to this point because of the Khmer Rouge takeover...
3 tags
5 tags
3 tags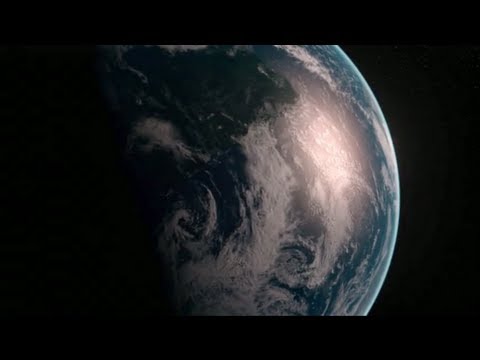 Vietnam banks: credit for the healthy
Link to article: http://blogs.ft.com/beyond-brics/2012/02/27/vietnam-banks-credit-for-the-healthy/#axzz1nb8H47dg The State Bank of Vietnam has taken action to address the issues of bad debts and high inflation in the corporate sector. As Vietnam's central bank, the SBV has implemented a 20 per cent cap on credit growth for every bank and has also rated individual banks...
The Glamourbaby Diaries: An Open Letter to FHM... →
One day as I was browsing on facebook, I came upon an image (shared by my dear friend Michelle See) of FHM Philippines' March 2012 cover displaying a more fair-skinned model, Bela Padilla, "stepping out of the shadows", which were represented by more dark-skinned models.  The image circulated very quickly, and caused quite a stir of responses via twitter and facebook.  Some...
2 tags
2 tags
Project Enlighten →
Project Enlighten, a nonprofit organization, has recently caught our attention. Its vision is one that is based on supporting communities by creating educational opportunities while maintaining the spiritual, cultural, and historical values of the given community. This organization seeks to celebrate differences within each culture while also encouraging people of all cultures to unite and help...
3 tags
3 tags
4 tags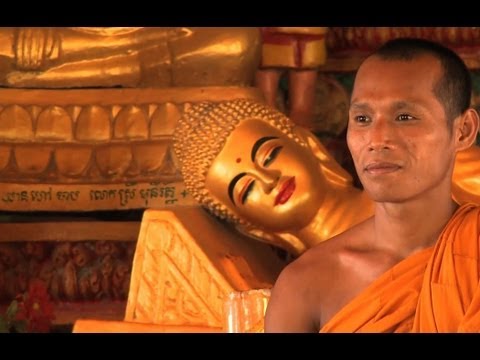 7 tags
Cambodian Diaspora? What's that?
When my family came together for dinner, it was almost like we played pop-corn with stories of my heroic grandfather and my brave grandmother leading my family through the perilous jungles of Cambodia. It was just one story after the other. I remember bringing these stories to school and sharing it with all of my friends, proud to be Khmer because to know that my family members persevered...
Myanmar shift to democracy →
Much in Myanmar has changed for the better since last March when a civilian government replaced 50 years of army rule. This shift in government signaled the return to democracy and the reformation of a battered economy, which resulted from years of mismanagement by the army, among other factors. Myanmar's trade minister, U Soe Thane, is optimistic about the country's future, noting...
3 tags
6 tags
Link to CU AMSA's event; co-sponsored by SEADS! →
4 tags
Another co-sponsored event held by Liga Filipina
Hi SEADlingS! SEADS in Cambodia will be co-sponsoring an event held by Liga Filipina here at Columbia. Please check out the event details and we hope to see your beautiful faces at the event! https://www.facebook.com/events/265162340200239/?ref=ts
3 tags
An upcoming event co-sponsored by SEADS in...
Come out Friday December 9th from 6:30-8 at Lerner C555 for CUAMSA Global Health and SEADS in Cambodia's event, Stand up to AIDS: Global Solutions to a Global Problem. Tickets are $8 on TIC and $10 at the door. All profits will be donated to charity. The evening will include dinner and lecture with performances from Dahl and MetamORCHESIS to raise awareness of AIDS/HIV in the developing...